You need to upload 2-3 screenshots and feature graphics in google play developer console and apple developer console.
These screenshots plays important role in your app listing, this is the first thing which gets users attention when he visits play store, or anywhere else, higher the attention, higher the chances of app install.
recently, we visited one of our client clintonfitch.com's play store link and found their screenshots very attractive
here is the one from his playstore listing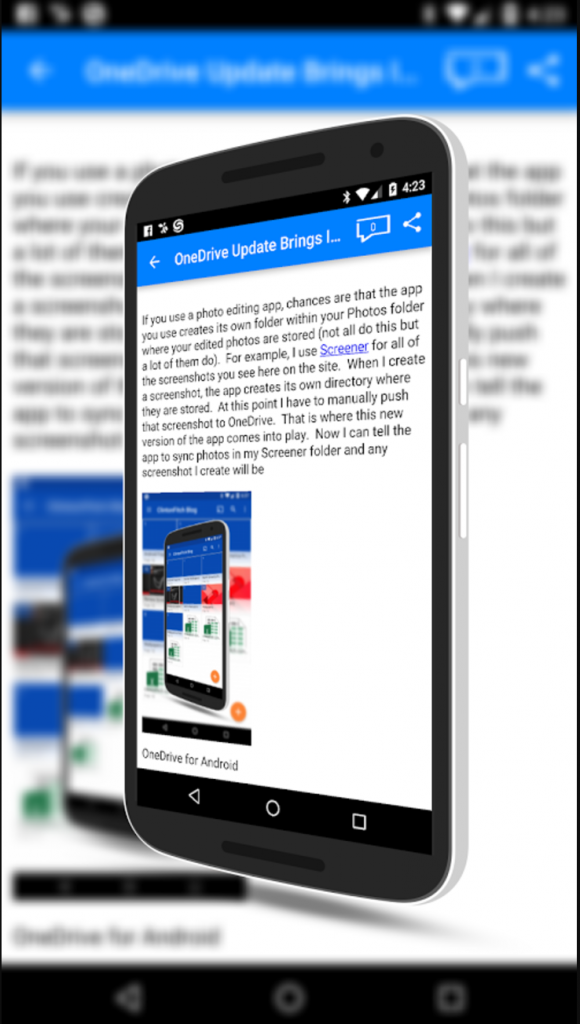 you can checkout more screenshots @ https://play.google.com/store/apps/details?id=mobi.androapp.clintonfitch.c2214
So, we connected with him and requested to share the secret behind these nice looking images, and we are glad he shared the secret to these amazing screenshots with us.
He used an Android App Screener.
here is the Screener introduction demo:
its actually very simple to use, we are giving out the brief steps to use it
install the screener app from play store
download any one device's frame
Once downloaded, click on the frame and you will see a + button in middle of the screen, click this button to select the image of your choice from your phone.
You can change the background color, add shadow, add background image etc.
once you are satisfied you can click on export icon on top right to save the image
and you have your nice looking screenshot ready.
there are various other features in screener app, which we are sure you will explore.
So, go ahead and update your app screenshots now.