Google Analytics tracking ID identifies the analytics property for which mobile tracking is enabled. Follow the below steps to get your property tracking ID.
1. Sign in to your Google Analytics account.
2. Select the Admin tab.
3. In the ACCOUNT dropdown, click on Create new account. (or select if you already have an account for your website)

4. In the PROPERTY Column, Select Create new Property in the dropdown menu.
5. Be on the Website Tab. Provide a Website Name. You may use the name of your app.
6. Provide a Website URL. You may use your company URL or the URL for your app's marketing site.
7. Click Get Tracking ID.
8. In the next screen you will be shown your property Tracking ID.
The tracking ID should look like UA-XXXXXXXX-X. Note this tracking ID somewhere as we'll need this in our android project.
9. Go back to Admin Tab, Select Account and Propery you just created.
10. In the VIEW column, select Create new view from the dropdown menu.
11. Select Mobile App in the new property form.
12. Enter the App Name.
13. Click on Create View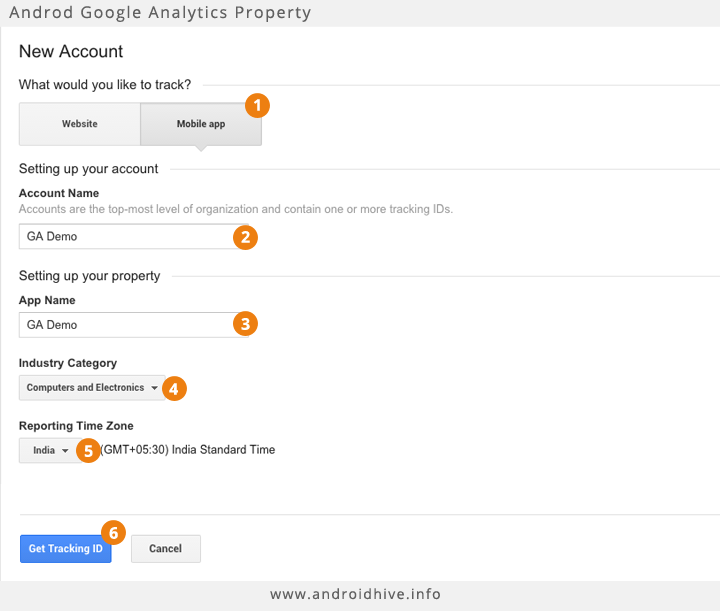 Reference: https://support.google.com/analytics/answer/2587086?hl=en&visit_id=1-636317179632979567-126840879&rd=1