We have recently launched Push Notification support for custom post types in our AndroApp WordPress Plugin.
What is Custom Post Type?
Before we tell more about our changes let us see what are custom post types?
Let's say you have a quotes website than you can create a custom post type quote,  similar to post OR page. This will help you with SEO with quote in every url OR you might want to create different post types to segregate the Posts for various reasons.
You can use this custom post type UI plugin to create a new custom post type, once you do that you will get the option to add new posts for that custom post type in wordpress admin panel.
For example, i created quotes as custom post type and i see this in my admin panel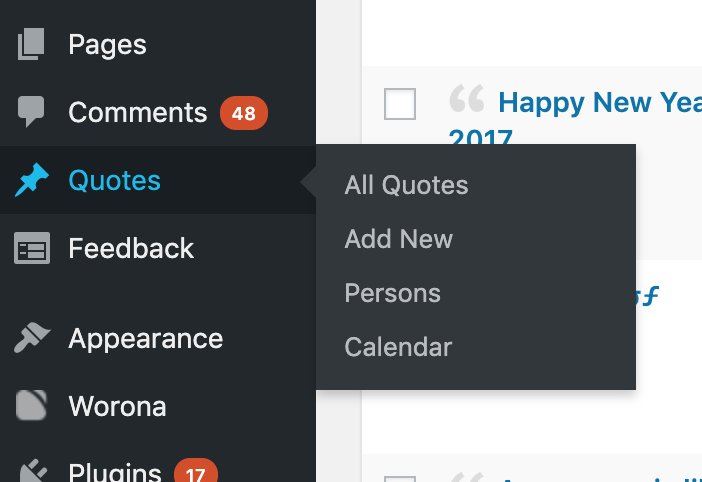 AndroApp Settings
When you upgrade AndroApp plugin to 19.01 or more, you shall also see push notifications for custom post types, head over to AndroApp->Account Settings tab to manage this behavior.
You can select the post types for which you don't want to send push notifications